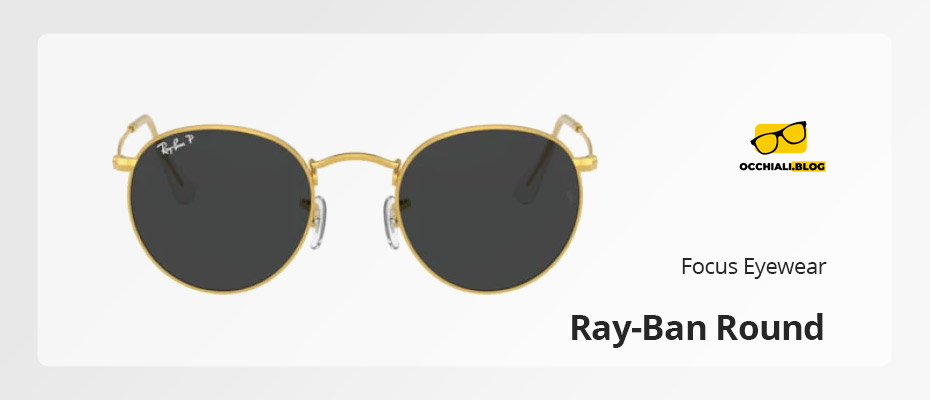 Sunglasses Ray-Ban Round Metal RB 3447 (919648)
30 Set 2021
Ray-Ban has been one of the biggest labels the eyewear industry has ever seen. The success of the brand backs an amazing journey of creativity, innovation, and hard work. Therefore, we are not surprised to see the brand enjoying customers in every nook and corner of the world. Since round shape sunglasses are the biggest fashion trend of the industry, so we will discuss Sunglasses Ray-Ban Round metal RB 3447 (919648) for all the fashion enthusiasts out there. Frankly, we have multiple reasons to adore the product, its shape, color, quality, and material. However, the greatest feature of the sunglass for me is their polarized lens. Now, some of you might be new to the term polarized lens, so allow me to explain. The polarized lens is the technologically advanced version of standard lens offering benefits, such as:
Improving visual clarity
Enhancing contrast
Eliminating glairs
Reducing the strain on the eyes
Getting back to the sunglass! The unisex eyewear has a delicate gold color metal frame super light in weight. Besides, the crystal in black lens makes it the ideal eyewear for every situation. The padding on the Nose Bridge and lightweight material makes the sunglass easy to wear all day long. The brand does feature an array of color choices in this round shape sunglass, but my preference is black; after all, who can go wrong with the gold and black combination. The brand is also working on the quality of the lens by making it durable and UV rays pron. Lastly; Ray-Ban Round sunglass is available in three different sizes of 53 mm, 50 mm, and 47 mm wide lens size. You can visit the website and order the size suitable for your face. So, get up and let the fashion fever take over the world.



Tag: eng
Check all the Ray-Ban Round sunglasses