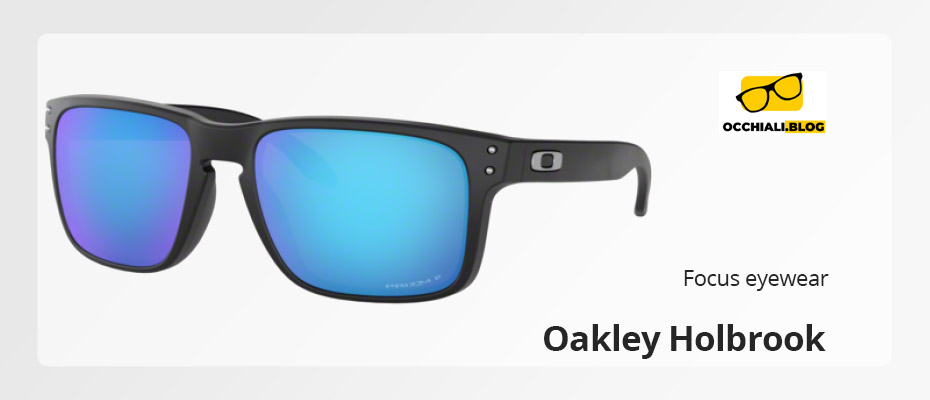 Sunglasses Oakley Holbrook OO 9102 (9102F0)
07 Ott 2021
Even though every Oakley sunglasses is special in its own way. Yet, the Oakley Holbrook sunglass collection specifically, an out the box eyewear experience. The reason behind this Oakley sunglass holding a special place is that the snowboarding icon Shaun White was the man behind designing this eyewear. To put it in simple words, Shaun White and his brother are the men behind this design. So, let us talk about the Sunglasses Oakley Holbrook OO 9102 (9102F0). The sizzling sunglass has an essence of the 40s, 50s, and 60s fashion trends. Thus, it would not be wrong to say that it inspires contemporary fashion followers to try out something classy. Amongst the entire line of benefits, the greatest benefit of an Oakley Holbrook sunglass is that it offers a state of the art polarized lens. Some of you might be new to the term polarized lens, so let me give you a brief about the Oakley prism technology polarized lens:
It improves visual clarity
It enhances contrast
It reduces the strain on the eyes
It eliminates glairs
Another benefit of the technologically advanced prism lens is that it adjusts itself according to the changing light. The plastic frame in the black shade holding the plastic lens in the sapphire polarized shade is a sign of sophistication and grace. Furthermore, sunglass is also available in a range of color choices from the website to get the shade of your personality. Lastly, you will get the original brand warranty and company certificate with your purchase of the sunglass, so book now!
Tag: eng
Check all the Oakley Holbrook sunglasses