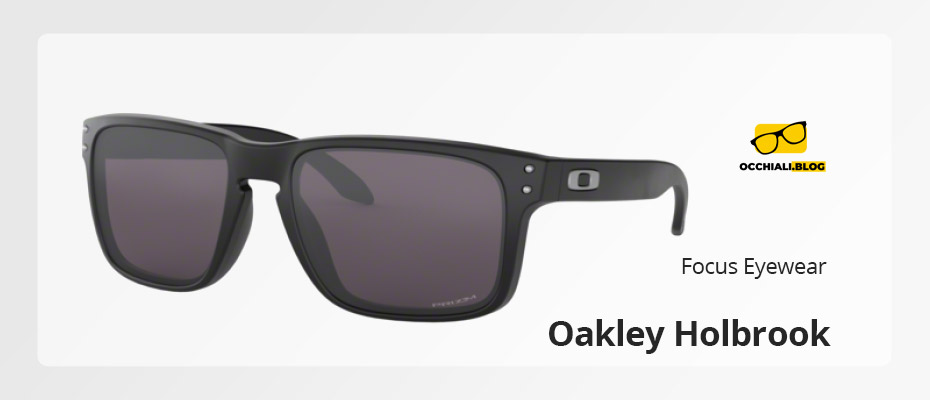 Sunglasses Oakley Holbrook OO 9102 (9102E8)
30 Set 2021
Talk about the origin of the Oakley brand, so the Oakley eyewear came up as an absolute in the eyewear industry since the 80s. Soon the eyewear brand became the fashion industry; particularly, amongst athletes and sportsperson. However, the brand revamped its eyewear model with its modified and advanced version of the sports eyewear. Soon the brand gave us quirky eyewear, such as the Sunglasses Oakley Holbrook OO 9102 (9102E8). The sunglass is trendy yet caters to the need of typical athlete eyewear. A vital feature of the Oakley Holbrook sunglass is that it does not have any stylish or fancy shape. The stunning sunglass has a rectangle shape comprising of the elite quality material. Moreover, the Oakley Holbrook sunglass comprises the high quality plastic frame in the stunning matte back shade. People who religiously follow sports sunglass brands will agree the Oakley's idea of using excellent quality material in the sunglass. Hence, it shows a worthy eyewear experience. The Oakley Holbrook sunglasses have a state of the art Prizm lens technology to offer the below benefits:
It improves the color
It defines the details
It increases the contrast
It is also stable in almost every light condition
You talk about the color of the lens, so it has a stunning grey shade that goes well with almost every attire. However, you can always look for any other shade choice from the extensive collection of shades the brand is offering. The brand is also doing a  reasonable job in the size criteria by making it fit all facial structures. Lastly, you are getting the complete brand warranty and the company certificate along with the purchase. So, the ball is in your court now; when are you picking up your shade, and place the order at this instant!

Tag: eng
Check all the Oakley Holbrook sunglasses